Real Estate Investment Funds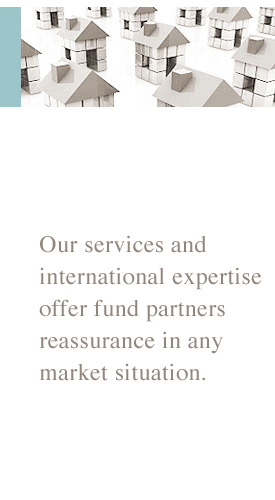 Wilson is a specialized team of certified public accountants providing U.S. tax solutions for closed-end, global investment funds. With over twenty-five years of international investment fund experience, adaptable software solutions and trusted relationships, Wilson is poised to be your future tax accounting firm—and that future is now.
Our tax services include:
U.S. tax preparation for international real estate investment funds
Foreign partnership planning, compliance and taxation
Tax and software solutions that adapt to fit large-scale partnership funds
Information and document management for foreign investment groups
At Wilson, our services and international know-how offer fund partners reassurance in any market situation. In addition, we pride ourselves on building trusted, long-term relationships with international fund partners.
Call one of our partners today to learn about all we have to offer.